Health Care BPM: A Use Case
Approach to Model Development
Date: Wednesday, November 22nd, 2017
Time: 12:00 – 12:30 PM (EDT)
Duration: 30 minutes + Q&A
Featured Panelist: Stephen A. White, Founder & CEO, BPMAdvantage
Register
Abstract
Leveraging a specific real-life use case, this webinar presents how to create structured BPMN, CMMN and DMN models from a high-level discovery model. This is an exclusive dive into the Object Management Group (OMG) Health Care BPM project – which BPMAdvantage and Trisotech are part of – to see how this particular use case generated a useful approach to business process modeling and improvement.
This webinar explains how to:
Create BPMN, CMMN and DMN models from a developed high-level model and its relationships
Enhance the generated models and develop and a library of patterns
Choose and apply an improvement methodology on the models
If you have any questions about decision modeling or DMN please submit them in the registration form and we will try to address them in the webinar.
---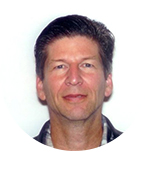 Stephen A. White, Ph.D., is an independent consultant for his company, BPM Advantage Consulting, working with clients to define business and process architectures, internal standards and training materials, and process improvements. Sometimes described as the father of BPMN, Steve has over 25 years of process modeling experience, ranging from modeling pilot workload to commercial business processes, and has been involved in most aspects of business process modeling software, from product management, design, consulting, training, and technical writing. In the last few years, he has been active in the development of business modeling standards, was the primary editor of the BPMN 1.0 and BPMN 2.0 specifications.