Building a Bullet-Proof Business Case
Using Business Process Simulation
Date: Thursday, September 28st, 2017
Time: 12:00 – 12:30 PM (EDT)
Duration: 30 minutes + Q&A
Featured Panelist: Rob Berg, Principal Director, Operations & Technology Consulting at Perr&Knight
Register
Abstract
Our business partner and insurance operations expert, Rob Berg, will present and show you how he helped a major insurance company reducing costs and cycle time using Trisotech Digital Enterprise Suite through process simulation.
In this webinar, analysts, architects and other subject matter experts will learn how to:
Generate defensible data to make clear and objective decisions
Accurately model the way things are and the way we'd like them to be
Apply real-life data to process models
Bring a static model to life by simulating the impact of process changes
The webinar will be followed by a Q&A session, so join us live and do not hesitate to send us your questions using the live chat.
---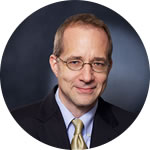 Rob is a consulting insurance practice leader who has designed, planned and executed client solutions yielding more than $100 million in cost savings. His work on behalf of major financial services organizations has included business process improvement initiatives, technical project rescues, vendor selection engagements, requirements gathering workshops, technology feasibility studies, cost-benefit analyses, business case development and presentation, outsourcing strategy development and staff training.