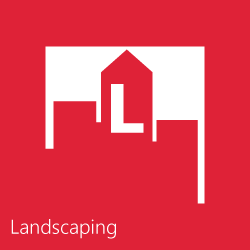 ---
FOR IMMEDIATE RELEASE:
Trisotech Introduces
Architectural Landscaping Component
Visual Business Creativity and Structured-Link Modeler
Trisotech, a global leader in digital enterprise transformation software solutions, is pleased to announce a new component being added to their
Digital Enterprise Suite

.

Montreal, Quebec, Canada, November 1, 2016 — Trisotech (http://www.trisotech.com) announced today a new component to its Digital Enterprise Suite to support creative thinking and design. The Landscaping tool allows organizations to create and communicate strategies and high-level operational architectures in a highly visual yet structured way. Organizations can either use predefined or ad-hoc canvases to visually create and capture business strategies and link them to their operational architecture. Strategies and architectures can be brainstormed and modeled using electronic sticky notes and a variety of basic shapes, or by embedding rich images, photos, etc. with hotspot overlays. Landscaping also supports well known strategic canvases to capture business strategies. Ad-hoc sticky notes can be added to any diagram. Sticky notes can also be associated with categories such as goals, activities, actors, etc. which then become part of the Digital Enterprise Graph and can be reused in other Suite modeling components like BPMN or the Discovery Accelerator.

In addition to the freehand canvases, this first public release of Landscaping contains a selection of strategic canvases for supporting design thinking including:
SWOT
Business Model Canvas
Business Model Motivation
SIPOC
Burlton Hexagon
Burlton Process Architecture
Golden Circle
Kanban Software Development
Customer Journey
DMAIC
Process Model Canvas
5W
IGOE
Empathy Map
Kanban Basic
Six Thinking Hats
"The Trisotech Landscaping component, now part of the Digital Enterprise Suite, adds another, higher level of visual modeling to our product line," says George Barlow, Chief Sales Officer at Trisotech. "From free thinking creativity to structured ideas linked directly to existing BPMN, CMMN and DMN models, the Landscaping component delivers stunning yet highly effective top-level architectural and decision management diagrams. Early customers are already saying this is the most exciting tool yet in the Digital Enterprise Suite.
"Today, every company is becoming a software company and every company needs a clear-cut vision to survive. Most people agree that in the competitive world of business, creativity is essential. Yet, too few organizational leaders give their teams the tools and opportunities they need to be truly creative. Goals, vision and operational plans from organizational hierarchy and employee culture to business processes and decisions, should be visualized and communicated to everyone in the organization.
"There are two primary use cases for the Landscaping tool. The first use case supports the visualization of freehand creative thinking and brainstorming for existing and whatif scenarios. The second main use case supports structured thinking and direct linking to existing models. This Digital Enterprise Suite component delivers new visual ways to create interactive diagrams for both organizational sharing and management presentations."
About Trisotech
Trisotech is a global leader in digital enterprise transformation solutions, offering innovative and easy-to-use software tools that allow customers to visualize, innovate, transform and improve their digital enterprise processes and business decisions. Trisotech customers use The Digital Enterprise Suite to provide new and revolutionary ways for their knowledge workers to collaborate and succeed in an increasingly global, connected and competitive world. Trisotech products are providing digital transformation help to manufacturing, financial, healthcare, insurance, energy, distribution, government, and many other types of organizations.
Trisotech is a privately held company.
Website: http://www.trisotech.com
###
All registered trademarks are the property of their respective owners.